Class 37, 37324 on the Gloucestershire & Warwickshire Railway, 1st April 2006

The reason for putting this five minute clip of 37324 onto this website is tenuous to say the least but..........

......on 8th March 2003, Class 37, 37670 St Blazey travelled along the old M&SWJR from Andover to Ludgershall as can be seen elsewhere on this website. As a result, and because the Gloucestershire & Warwickshire Railway is located in the town where I grew up, I thought I would add this clip to the website.

The clip was taken on 1st April 2006. On the same day, the Cheltenham Great Western Modellers Group held their Spring Model Railway Exhibition. At the event, a model of 37324 was on show. 37324 is not commercially available. Instead, modeller Rob Owst worked and repainted another Lima Class 37 and what an excellent job he has done.
A few images of the model can be seen below. Many thanks to Rob and Les Williams (Eastgate layout) for letting me take these pictures.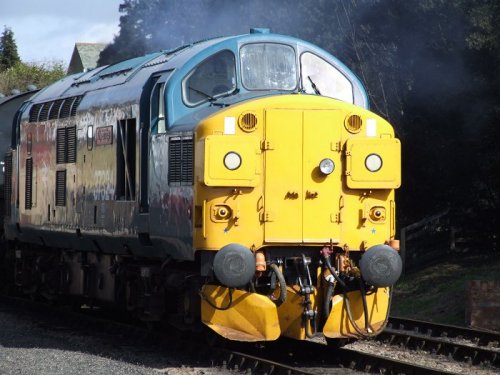 Click the picture above to see the video clip of 37324 (size 20.2mb)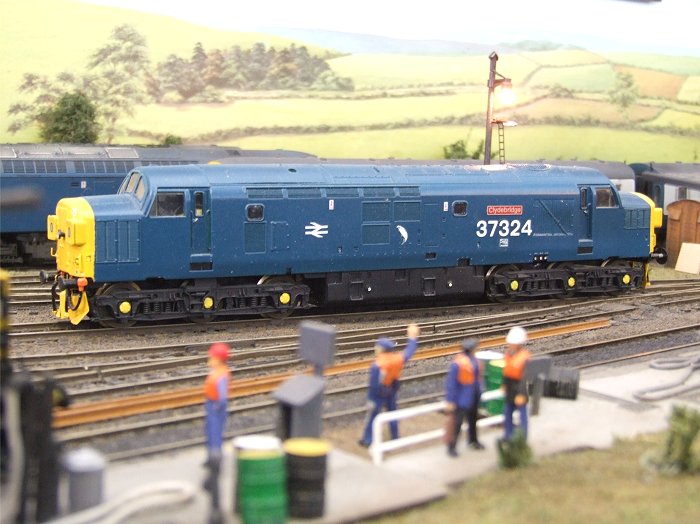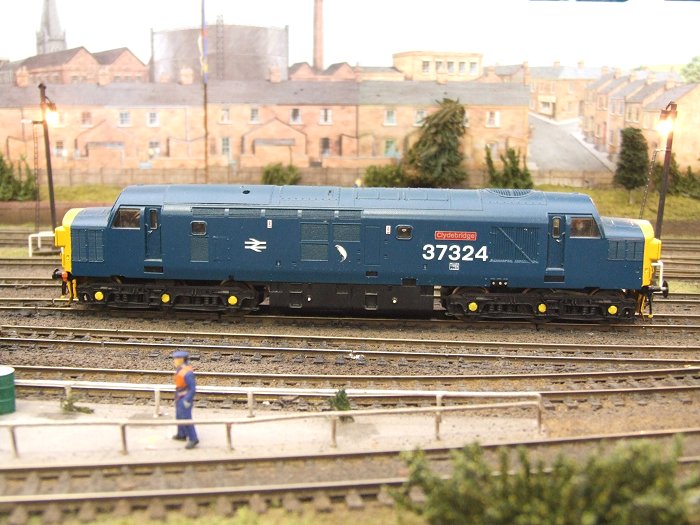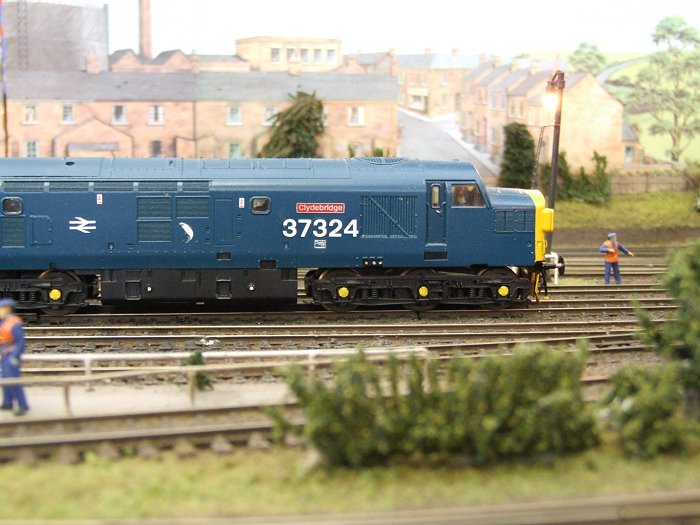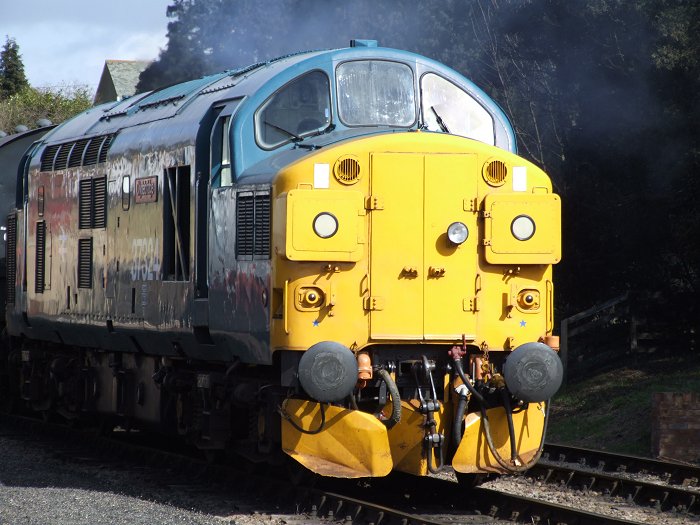 37324 is privately owned and in trust to The Growler Group.