Stop Press!
Class 43 HST passes by Swindon Town platform sign recently located and put up at Steam Museum, Swindon.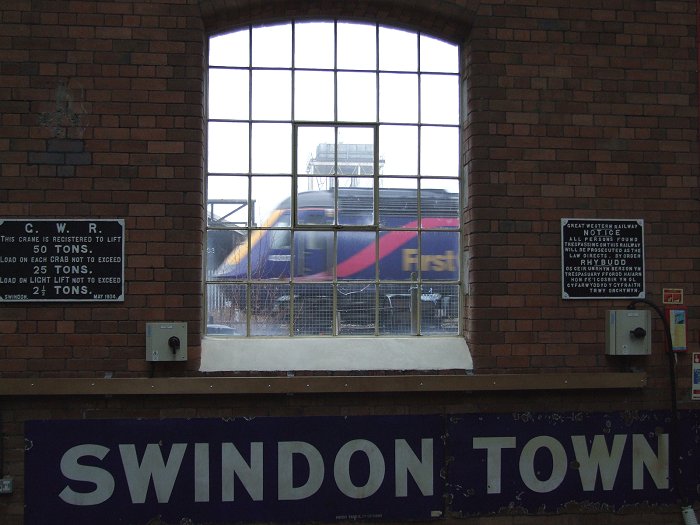 Click on the image to see a clip of a journey passed the new sign inside Steam Museum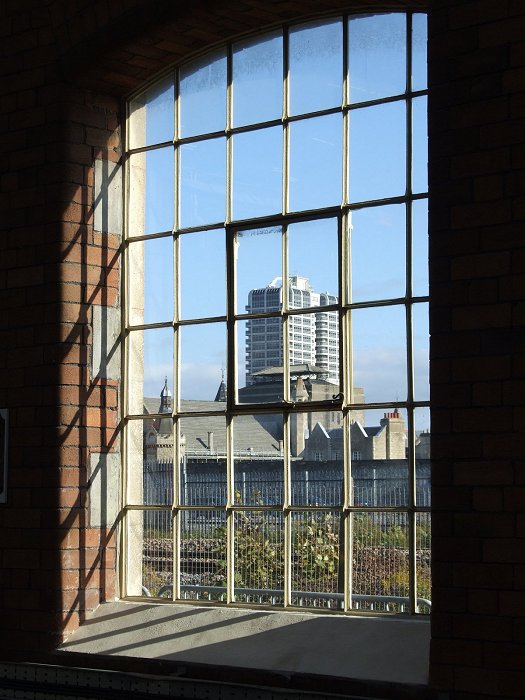 Looking through the window across the main line to the Mechanics Institute and Brunel Tower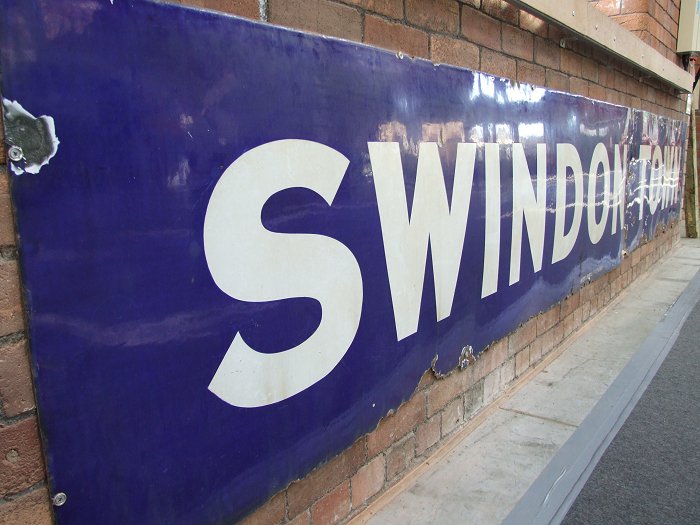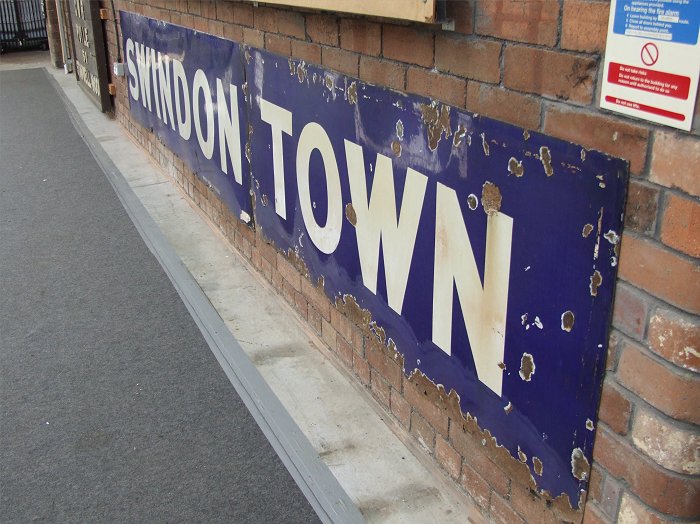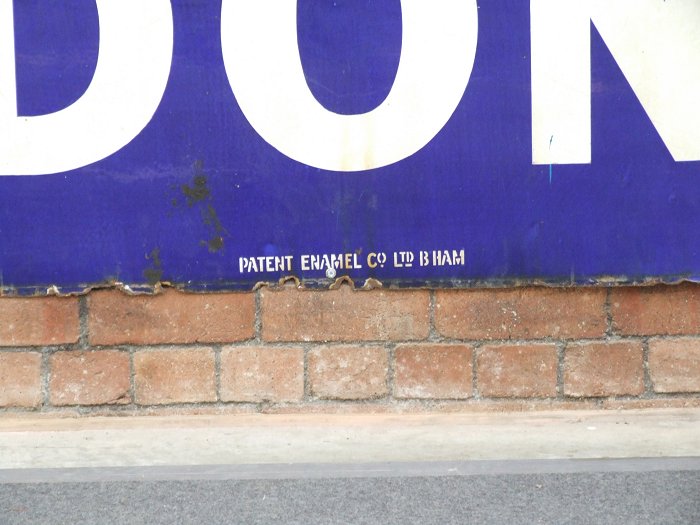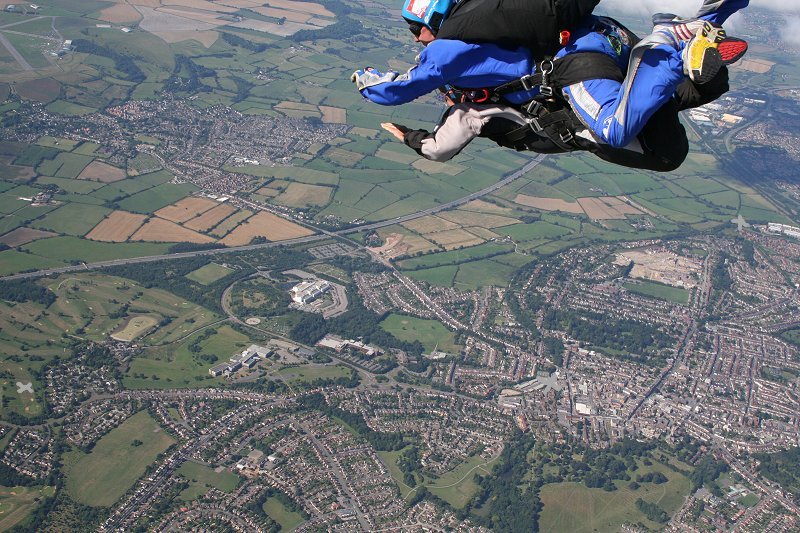 The lengths I go for a picture of the M&SWJR line! This picture was actually taken for Adrian Roberts, who is 'enjoying' a tandem sky dive over Swindon. The site of Rushey Platt and Swindon Town stations are marked with a 'X'. The tree line indicates the route of the line around Swindon. The 'X' on the left is where the line left Swindon on its journey to Chiseldon. Looking south from Swindon towards Wroughton, the M4 can be clearly seen, with Nationwide Building Society head office in the centre of the picture.